Handy and sturdy, this 15W MultiLED work light operates on 24V AC/DC safety voltage for confined and/or damp spaces and delivers up to 900 Lumens.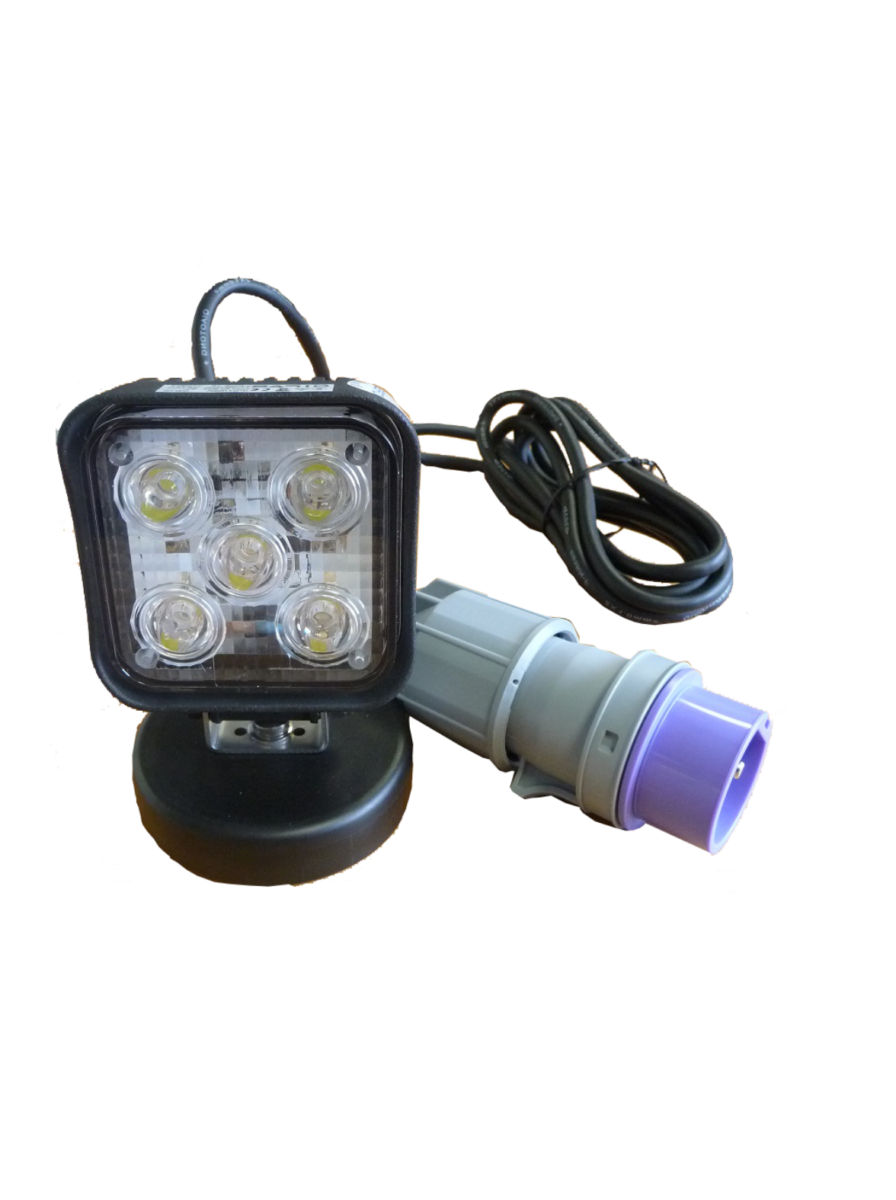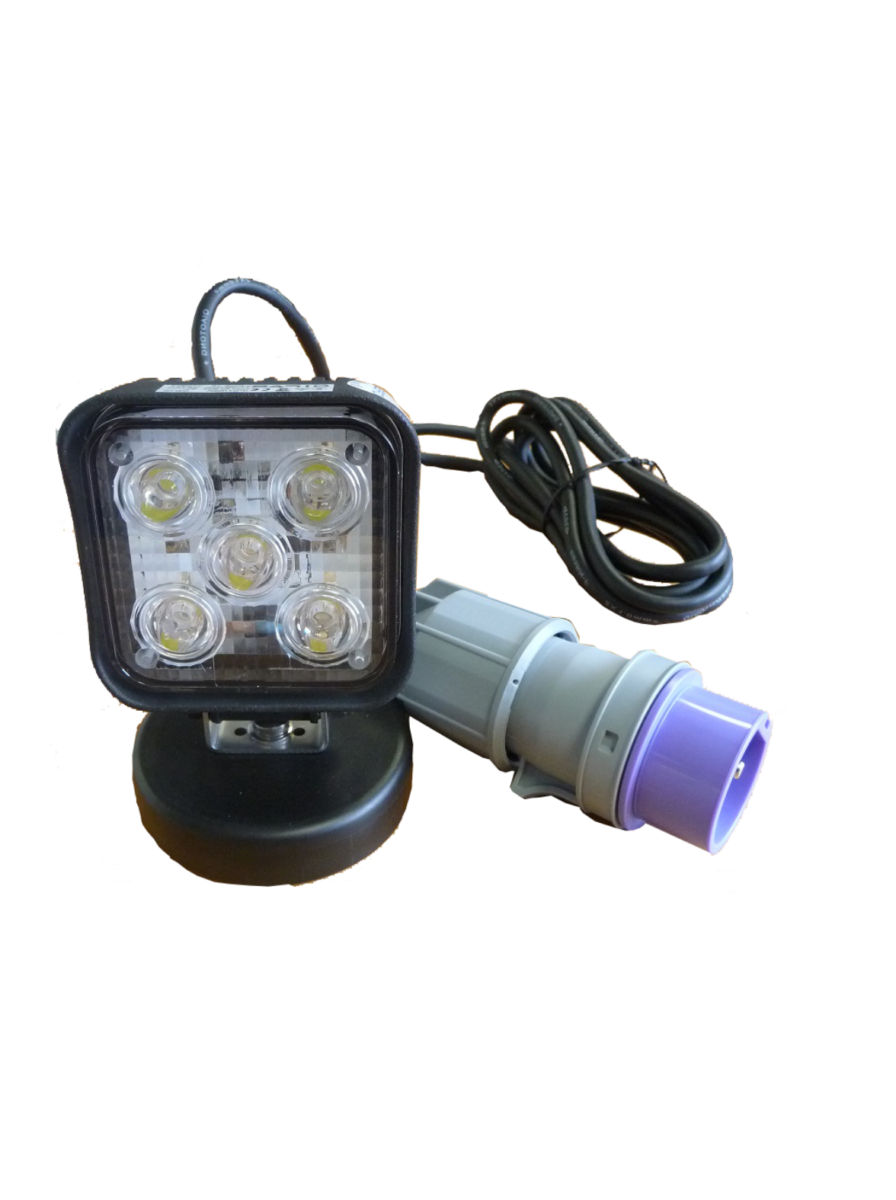 For professional use in confined or humid areas, the MultiLED work lamp is appreciated for its maneuverability and waterproofing.
Ideal for narrow and damp spaces
The advantages of this MultiLED mobile projector:
Handy due to its small size and weight (0.8 kg)
Robust and waterproof (IP67/IP69K)
Good light power: 900 Lumens
Accessorizable: magnetic fastener and handle
PROJECTOR AVAILABLE WITH FIXING MAGNET
The MultiLED is a small, rugged LED floodlight for professional use, ideal for areas requiring the use of 24V safety voltage for maintenance applications in the industry.
Its small size is very appreciated for applications in very closed spaces, where there is not enough space for more classical lamps.
Its IP67 rating allows it to work in the harshest environments.
Laberine supplies spare parts and also offers a repair service.
As standard, the MultiLED is supplied with 3 m of cable and a 24V CEE Standard plug (purple and grey).
Mobile projector accessories:
It is possible to add a magnet 540N diam 80 mm to position it on metal surfaces and a stainless steel handle.
The polycarbonate protective glass is interchangeable.
The features of the mobile projector :
Cast aluminum case
Color: black
Degree of protection: IP 67 & IP 69K
Power : 5x3W
Lumens : 900
Operating voltage: 11-36VDC and 24VAC
Interchangeable polycarbonate protective glass
Connection cable 3m 2×1².

1 CEE plug 2P 24VA

Operating temperature : -30°C to +50°C
Dim proj : lxhxp : 120 x 315 x approx.70 mm
Weight: 0,8 kg
Discover all ourlighting products for professionals, as well as our other models of mobile projectors on the Laberine site.
You wish to be advised in the choice of your projectors?